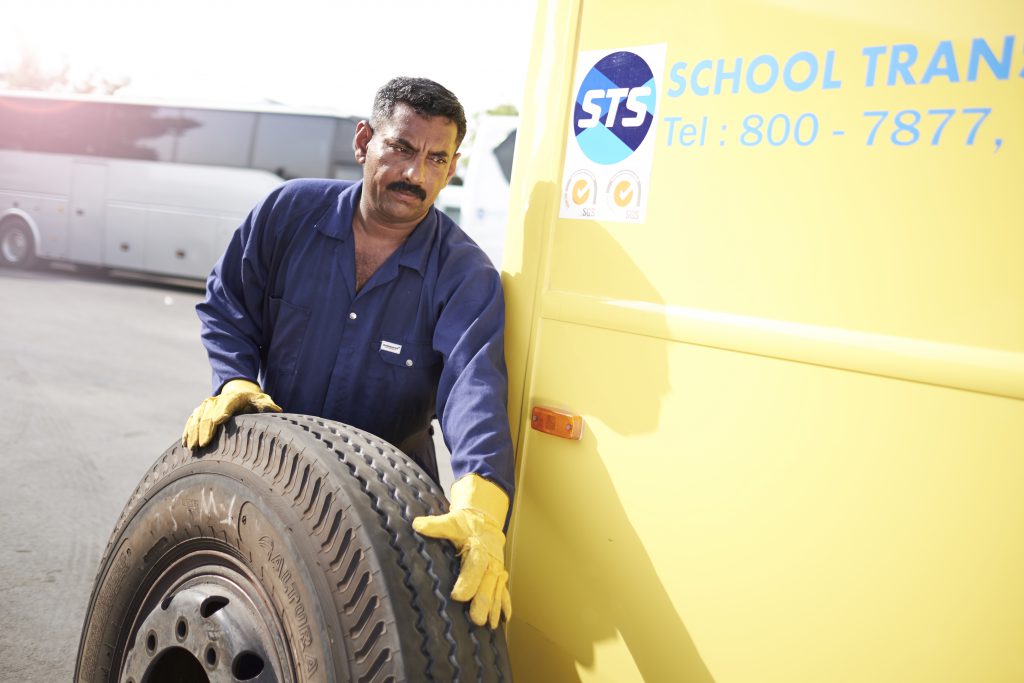 STS Auto Services provides full maintenance and repair services for a fleet of all sizes through our purpose-built garages. To ensure that our clients get the very best preventive maintenance services, we have developed state-of-the-art workshops equipped with advanced diagnostic equipment and information systems. Our garages are located across four strategically positioned technical sites in Dubai, Abu Dhabi and Sharjah.
Rashidiya, Dubai
Our main workshop, the Al Kawakeb garage, is a leading commercial maintenance facility of 64,000 square feet. Al Kawakeb garage is our central facility, specialising in bus, coach, and car fleet maintenance.
Al Quoz, Dubai
This satellite maintenance facility covers 42,000 square feet and supports the maintenance of Dubai based vehicles.
Sharjah
Our workshop facility and central parts store in Sharjah supports the northern emirate fleet and covers an area of 80,000 square feet.
Abu Dhabi
Our newest workshop facility in Abu Dhabi covers an area of 42,000 square feet and supports the maintenance of our Al Ain and Abu Dhabi fleet.