Securi Tech Services (Security Devices and Equipment Trading) was established in 2012 with a clear market proposition to provide complete building security, automation, and safety solutions for schools, vehicles, retail, and government entities.
Securi Tech Services is an ISO 9001:2015 certified company that delivers the highest quality security solutions across UAE. We provide complete ELV solutions for Commercial, Residential, Educational, Healthcare, and Hospitality sectors. These systems are installed and managed in a Safe, Timely, Smart manner by our team of trained and licensed engineers and technicians. We comply with all regulatory standards and are fully trained and certified by Security Industry Regulatory Agency (SIRA) and Telecommunications Regulatory Authority (TRA).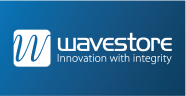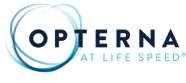 STRATEGY
Our operating strategy adopts a customer-driven approach to meet the needs of our stakeholders.
SAFETY
All employees have a responsibility to ensure that safety is at the forefront of everything we do.
CUSTOMER EXPERIENCE
All employees have a responsibility for service excellence. We are committed to the highest levels of customer service.
PERFORMANCE
Our focus is to provide the best possible service to all stakeholders by deploying appropriate and capable resources, proactively engaging with our partners and analysing service performance.
VALUE PROPOSITION
We understand the importance of achieving an efficient and sustainable operation that offers the best value for money.
Building long-term, mutually beneficial relationships with our partners is fundamental to Securi Tech Services's future and we believe that the closer we are, the better we are able to understand customer requirements. We collaborate with our partners at a strategic, tactical and operational level over the course of setting up security solutions. We understand that establishing and maintaining effective, collaborative relationships yields significant benefits and results for both parties. Our partnership ethos runs through the organisation and delivers:
Development of fully engaged employees, who are eager to take responsibility for their actions and embrace change, in turn leading to improved retention of employees.

The ability to leverage the unique capabilities and knowledge of each of our partners, offering the opportunity to increase levels of innovation.
Being governed by a standard set of norms and behaviours that will maximise contributions from both parties and ensure consistency in decision making throughout the partnership agreement.

Enhanced performance outcomes for our partners by being clear on current levels of performance and areas of improvement, leading to increased productivity.